We are extremely proud of our team here at Takoma Park Animal Clinic. We hire only the best and most experienced employees to become a part of our team. Our team is highly educated and trained. It's made up of animal lovers who are dedicated to their patients and the owners who care for them.
Here at Takoma Park Animal Clinic, we promote learning for our employees so our hospital is up to date with the latest medical advances. We want to give our patients the very best care. Our team loves animals. We treat every pet that walks through the door like our own. They get lots of love and attention, no matter if they are healthy or ill. Our staff works with owners to keep pets healthy by discussing preventative care. However, when pets are not feeling well, we will do everything we can to ensure a quick recovery.
If you would like to speak to someone on our team, feel free to contact us today at
(301) 270-4700
Dr. JoAnne Carey, D.V.M., founder of Pet Hospice House Calls. I have been in the Washington Metropolitan area since I was in college. During my undergraduate years at Howard University, I published an abstract on my research on aging. This paved the way for my early interest in geriatrics and longevity. In 1979, I graduated from Tuskegee University College of Veterinary Medicine in Alabama and was awarded an Internship in Medicine, Surgery and Radiology. After returning to this area, I worked at Friendship Hospital for Animals in Washington D.C. for seven years before opening Takoma Park Animal Clinic in 1988.
I started doing house calls while at Friendship Hospital and have continued to this day. I enjoy working with older pets and I have become more aware of their special needs through the years as well as the requirements of hospice patients. Even though I treat small animals, I have come to realize that their guardians need caregiving from me as well!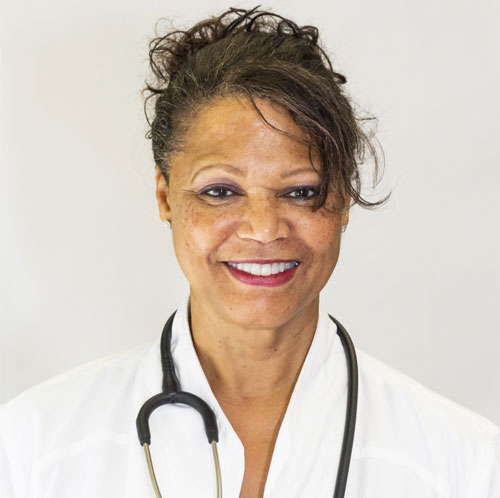 I am a member of the American Veterinary Medical Association, the Maryland Veterinary Medical Association, the Association of Veterinarians for the Humane Society of the United States, the Association of Feline Practitioners, the International Academy of Veterinary Pain Management, the American Association of Human/Animal Bond Veterinarians, and the International Association of Animal Hospice and Palliative Care. I love veterinary medicine. I am fortunate to have realized a dream that has allowed me to make a living at what I enjoy doing most; working with animals and their caregivers.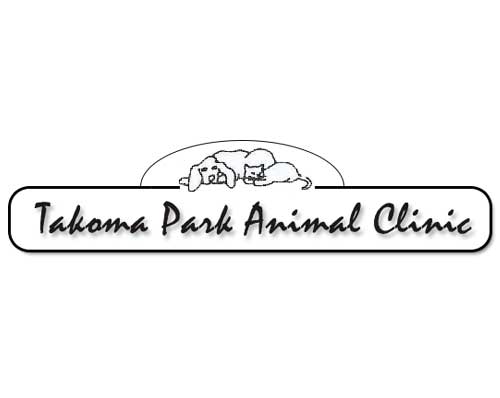 Dr. Schuyler Malachi, DVM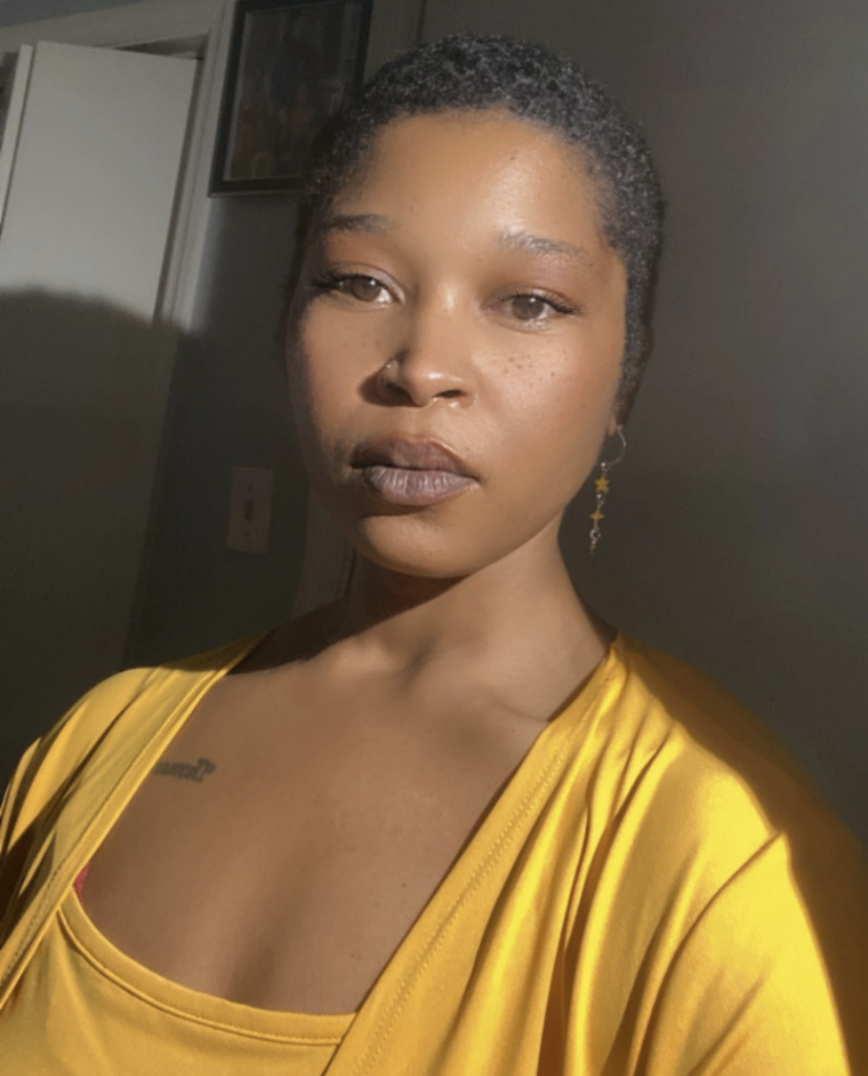 Ashaly Hallwas, Office Manager
My Passion for animals started very young. I was always the kid asking for some sort of animal growing up. I had my first real experience with animals when I volunteered at my local Recuse Humane Alliance, from there I knew what I wanted to do from that moment moving forward. I have been in the vet field since 2018, I began off as a front desk receptionist and working hard to become the front desk supervisor in less than 1 year. I am currently studying for my Associate Degree in Business Management. I believe animals are my passion and I would not pick another career. In my free time I enjoy lounging around at home with my Husband, Two kids and 3 dogs.
Lewis Johnson, Senior Veterinary Technician
I have worked at Takoma Park Animal Clinic since 1989, bringing 35 years of working experience to the team as well as dedication. I started out working in 1979, receiving comprehensive hands-on training as an Assistant Technician. At Takoma Park Animal Clinic, I treat the client's pets as my own – with compassion. My heartfelt care and attention given to the pets is noticeable.
I enjoy traveling with my wife, cooking on the grill, home improvement projects, my dog, and being with family and friends.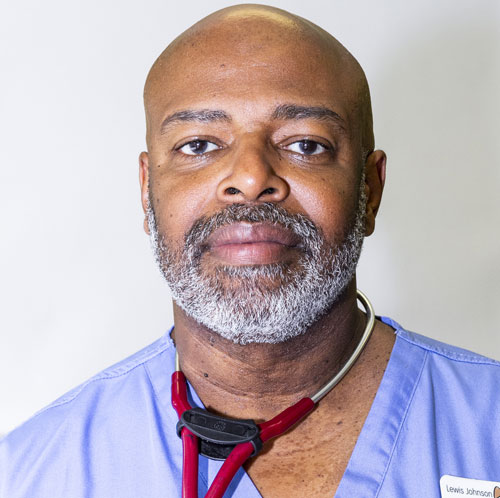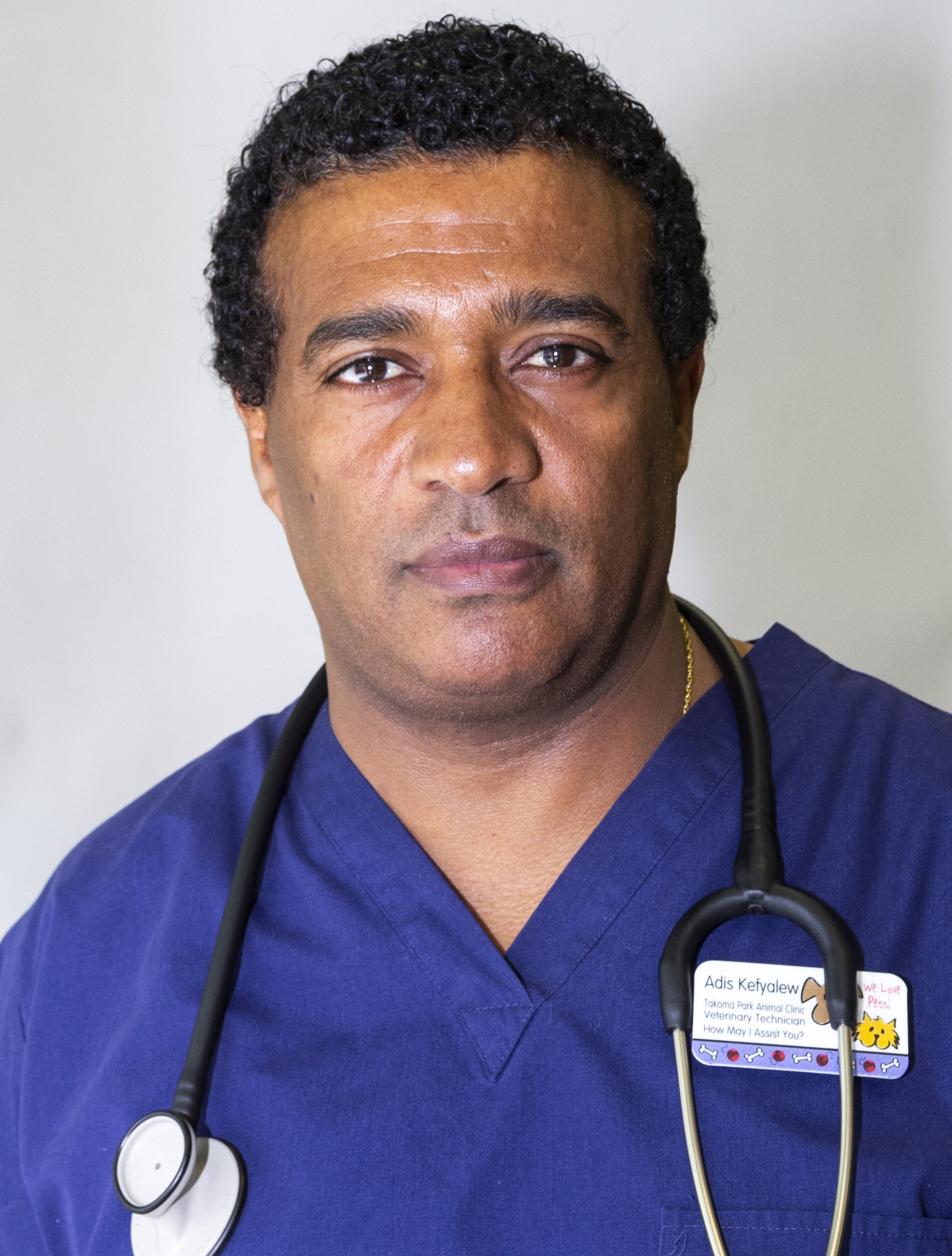 Adis Kefyalew, Veterinary Technician
Office Staff and Receptionists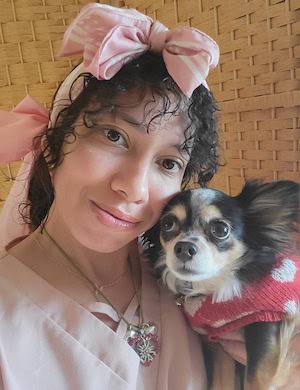 Fai Anémone, Receptionist
My name is Fai, and I am always happy to help and spread joy. It fills me with great joy to be able to contribute to the care of earth's creatures. I've owned exotic animals from small to large ever since I was placed on a horse at the age of five. From cockroaches & butterflies to horses & sugar gliders, I am happy to be able to give them the love and care they deserve. In my free time, I am in pursuit of a degree in World Language. In the summer or fall, I do my best to help at my local food bank and at Day's End Farm Horse Rescue, where they assist with the rehabilitation of abused horses in Woodbine, MD. Any assistance can help the world. Help out where you can today!
Samantha Hopkins, Receptionist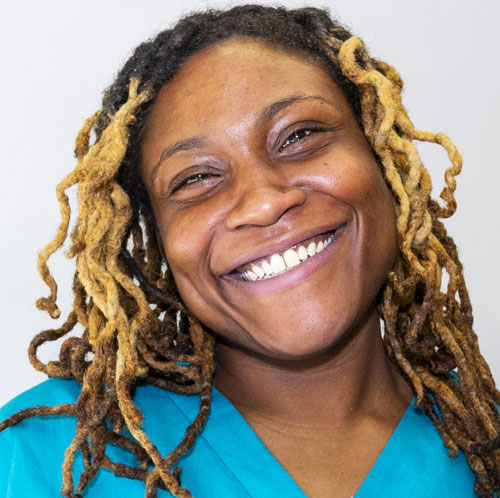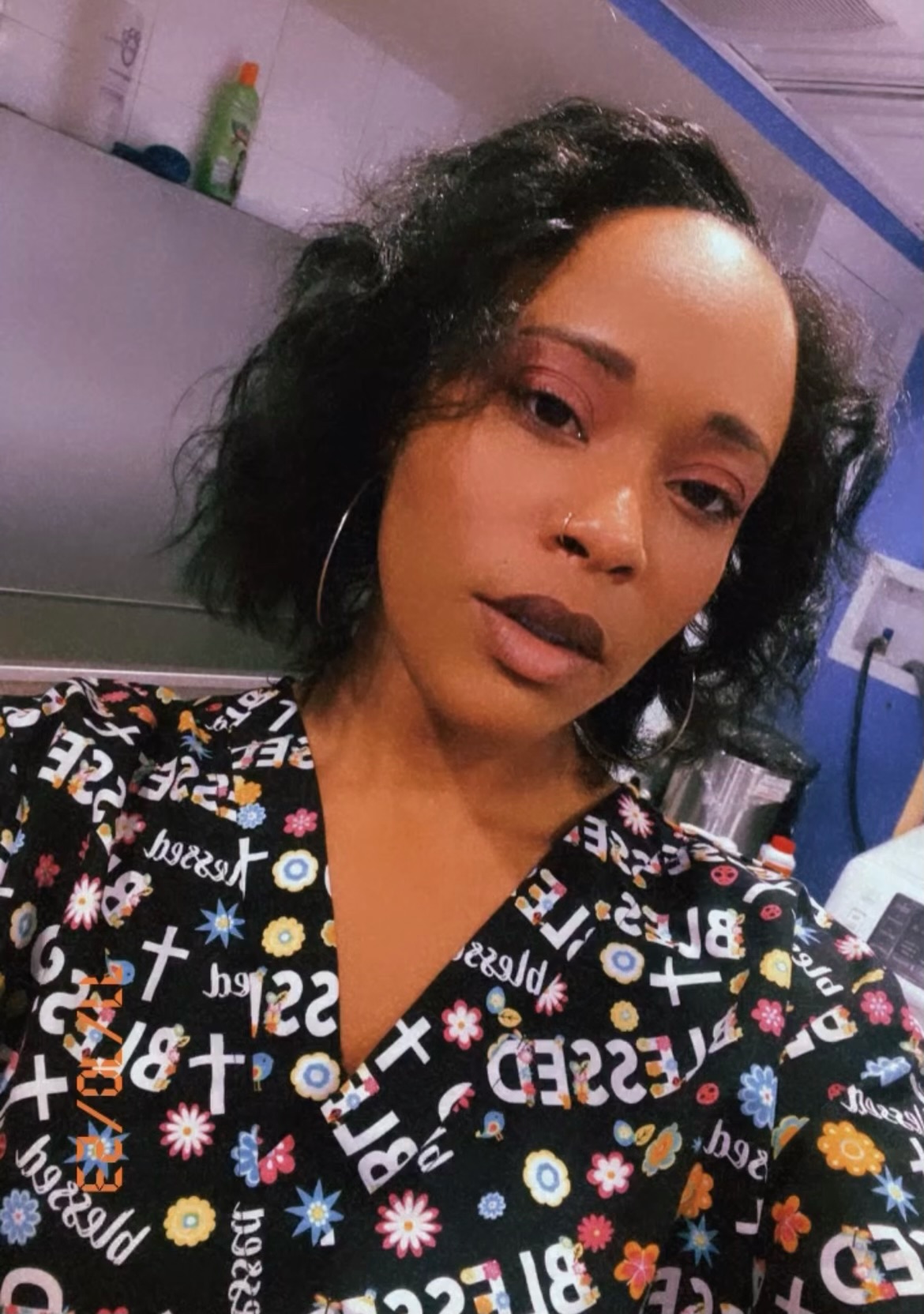 TeAnna Brown-Axé, Receptionist
I am a graduate of Morgan State University, with a degree in Biology. I am currently studying at Penn Foster to be a veterinarian assistant. I love animals and have always had several pets at one time. I have volunteered in several local animal shelters and frequently work with other animal lovers to raise awareness, and to fight for our furry friends. I am also a brand ambassador for a human grade ingredient dog treat company, which is absolutely one of my favorite things to do. I have been hired by several dog walking companies throughout the DC area and would love to continue to expand my horizons. I will love your pets and spoil them as my own!
Takoma Park Animal Clinic is a mentoring hospital. We are proud to say that all five of the students who have worked her through the years, were accepted in to the veterinary schools of their choosing. We have also sponsored three technician interns, who went on to become successful Veterinary Technicians.
In addition, we have shadowed numerous high school and upper elementary school students during their career field rotations. Dr. Carey reaches out to schools and organizations to give lectures on veterinary medicine. TPAC has hosted the Takoma Park Baseball team for two decades.
We have been in Washingtonian's "Best Of" column for Veterinary Hospital and Who's Who for Veterinarians.